Bothenhampton Village
Bothenhampton Village Hall

The Hall was built in 1914 for the benefit of the villagers on land donated by Joseph Gundry.

The vicar and churchwardens were trustees and it was known as a Church Hall until 2002. By then funding from the lottery and other organisations was available for village halls, so to take advantage of grants for much needed improvements it was legally changed from Church Hall to Village Hall.

It is now run by a very hardworking management committee who have made a number of major improvements and keep the building in excellent condition.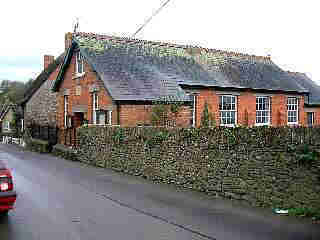 The Village Hall is used for meetings, lectures and classes and also for leisure activities. The hall committee are very pro-active in consulting with the community about the kind of activities and facilities that they feel that they need. They strive to provide something for everyone and every age range.

During 2015 the activities included:-
Parties and games for young children
A weekly session for brownies and for guides
Ballot dancing lessons
A twice weekly yoga class
A fortnightly Budhist Meditation meeting
A monthly cinema
Parish Council meetings open to the public
Mothers Union meetings
A yearly Pantomime rehearsed and performed by locals in the hall
Private functions such as birthday parties
Local organisations hold their AGM's in the hall
Annual flower/craft show
Harvest Festival meal
Special Meals/Social events
Coffee mornings
Yearly visits by Mummers and Morris Men
Plant Sales, Bring and Buys



New unisex disabled toilets and unisex toilets have been installed at the front of the Hall.
The windows were double glazed and the cavity walls were insulated in 2012.

The main hall measures approx 6m x 12m.
The hall has room for 80 people either standing or sitting as an audience.

Table and chair seating is really limited to 60 people.

There is an hourly charge of £7 for the hire of the Hall.

Here are a couple of pictures of the Hall set out to seat 60 people for a meal to celebrate the marriage of William and Catherine April 2011.

and here are some photos of the hall set out for the monthly film show.

Contact the booking clerk Ray Gibbs on 01308 423071 if you wish to hire the Hall.