Bothenhampton Village
Events at the Village Hall for June 2018
---
Bothenhampton Village Hall Film Show
Saturday 16th June 2018
Starts 7.30pm doors open 7pm
The Post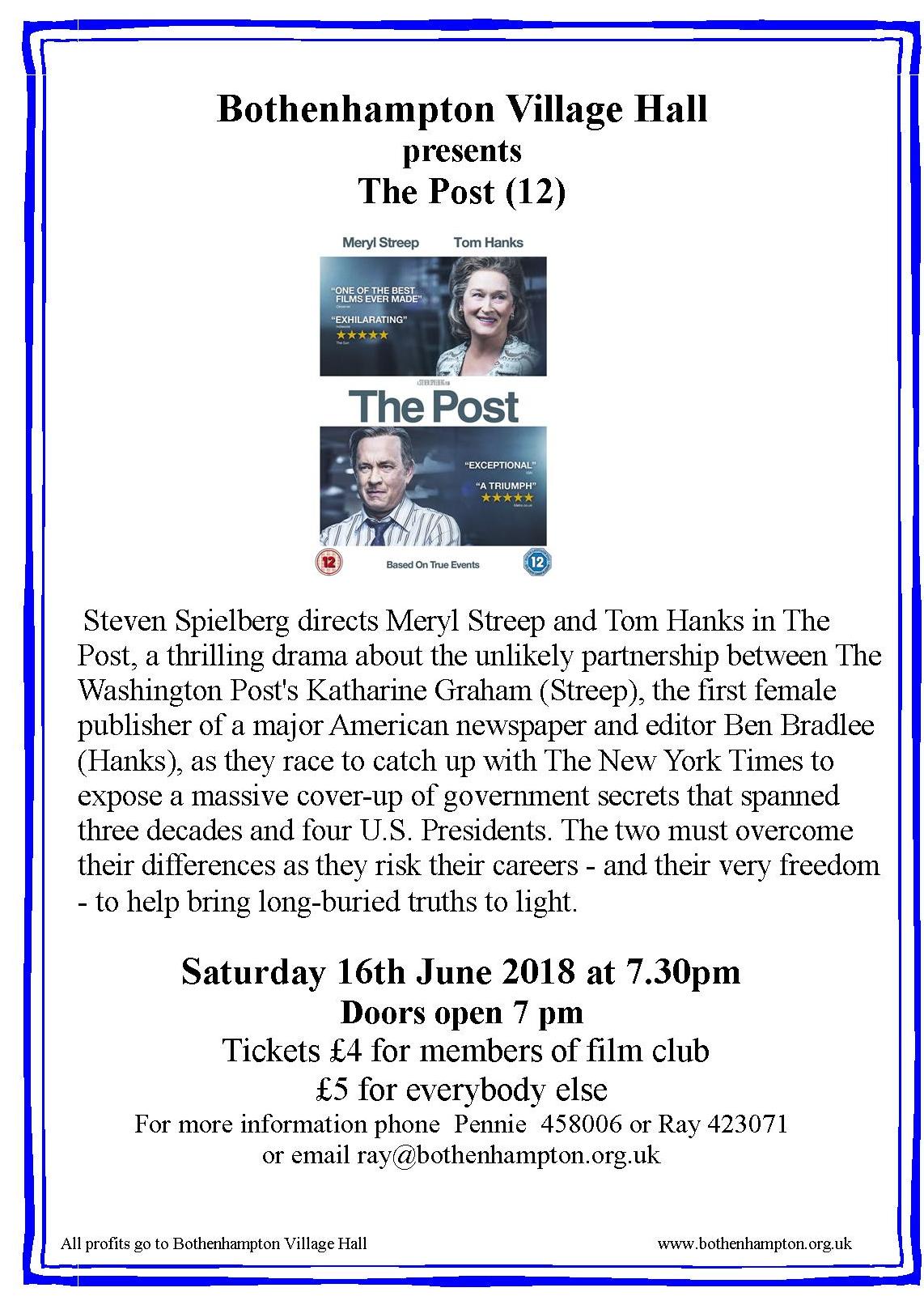 The poster shows this month's film.

Oo~~~~~~~~~~oO
Tickets £4 for members of film club, £5 for everybody else.
Join the Film Club for £5 a year.
Advantages are admission to films £4 instead of £5. At least 10 films a year.
You will be sent details of the next film by email or letter.
You can suggest films that you want to watch.
Contact Pennie 458006 or Ray 423071 for more information.
---
Annual Village Show
This year we are having the Village Show on Saturday 11th August 2018 in the Village Hall.
Still lots of time to get your prize vegetables planted, flowers blooming and cakes baked. Do enter it is fun and a sociable occasion.
Schedules will be delivered with the Bridge in June. If you don't get one spare schedules are available in the Church.

You can also look at the schedule here.
Village Show schedule

if you have any questions contact Renée 423071
---
Plus all the usual events Meditation, Guides, Brownies, Art Group, Yoga, Ukulele, Pilates and RI Club.